Foreign Policy of the Slovak Republic: background, status and perspectives
"High-quality foreign policy and the consolidation of Slovakia's position in the international arena are among the priorities of nation-building, therefore it should receive adequate political attention...If modern Slovakia wants to succeed in international competition, and this is its only chance, it must overcome (these) false ideas, open itself to external influences and promote its natural interests in the international arena through a professional foreign policy with the backing of an informed public."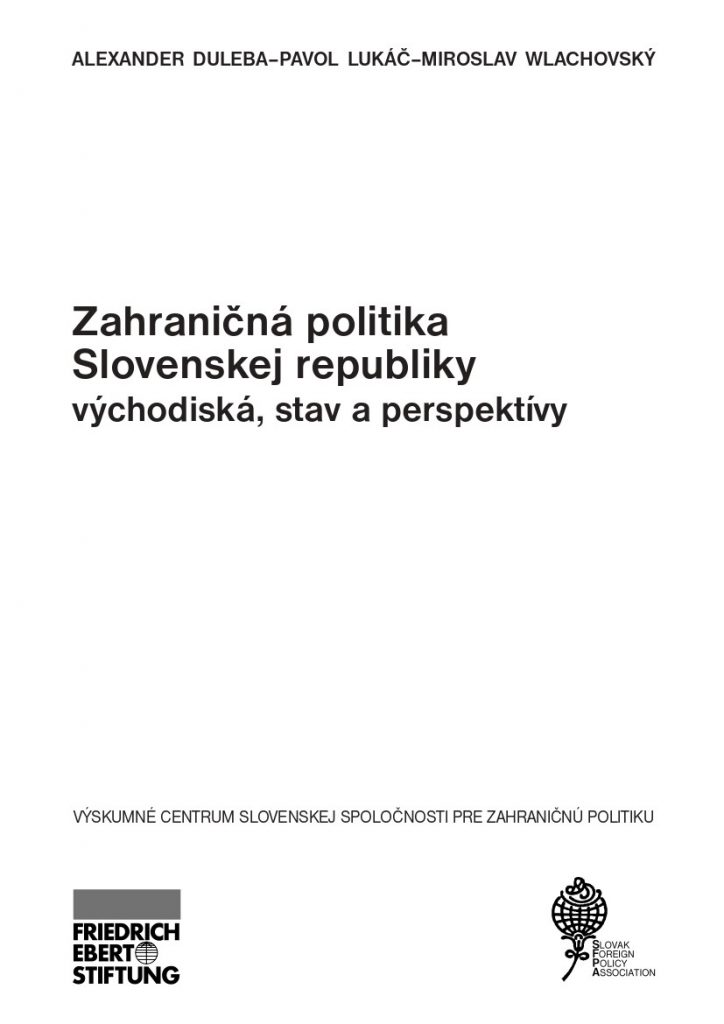 Foreign policy is one of the basic features of state sovereignty. It represents the totality of established objectives, instruments and procedures through which the state pursues its interests abroad. The success of foreign policy depends on a number of internal and external factors, including in particular: the degree of internal consensus in defining national interests, traditions and experience in planning and implementing foreign policy, its institutional arrangements, the level of human resource training, the nature of the international environment, etc.
The aim of our work is to analyse the international position and foreign policy of the Slovak Republic after five years of existence of an independent state, as well as an attempt to outline a possible model of an effective foreign policy for Slovakia in the short and medium term.
The authors: Alexander Duleba, Pavol Lukáč and Miroslav Wlachovský
The publication is available in Slovak language only.