Foreign policy of the Slovak Republic
Background, status and perspectives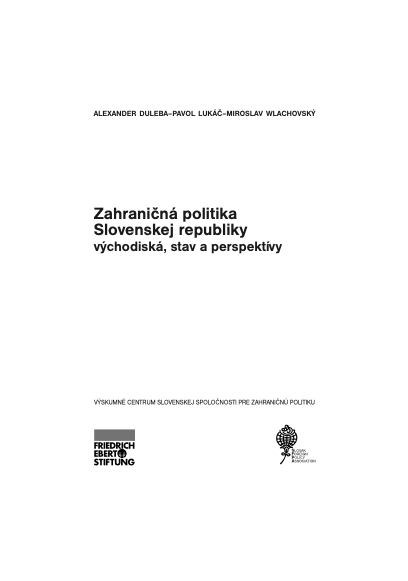 Persuasion is born out of reasoning, argumentation and dialogue. The Slovak Society for Foreign Policy was born out of the need to create a forum for such a discussion on foreign policy. Since 1993, it has organised a number of meetings aimed at gaining a clearer understanding of international relations, the formation and functioning of foreign policy, as well as the historical roots and determinants of Slovak foreign policy. In 1997, in cooperation with the Friedrich Ebert Stiftung, it held a series of expert seminars on the key foreign policy relations of the Slovak Republic with the participation of experts from Slovakia, the Czech Republic and Hungary. They dealt with issues of European integration and security, relations with neighbours, key powers, economic aspects of foreign policy and foreign policy as part of public policy. The discussions at these seminars and the lessons learned from them form the basis of this thesis.
Authors: Alexander Duleba – Pavol Lukáč – Miroslav Wlachovský
The publication is available in Slovak language only.