Disinformation and the V4
This project was implemented by the Research Center of the Slovak Foreign Policy Association with the support of the Hanns Seidel Foundation.
Miroslava Pisklová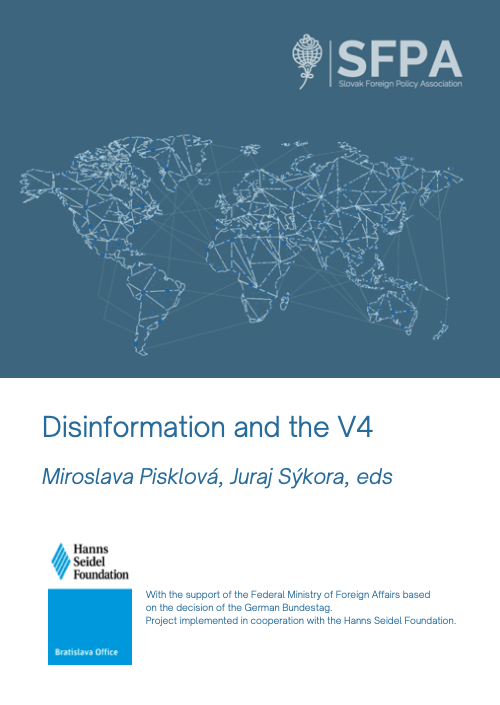 The susceptibility of the V4 countries to disinformation is a significant issue. While it requires a variety of tools to face it effectively, we cannot get satisfied only with reactive strategies, such as blocking problematic social media accounts and websites, or setting up counter-narrative communication campaigns. Rather, it is crucial to work with the citizens in order to improve their information literacy and critical thinking, as part of a pre-emptive approach. Experts from the Visegrad countries wrote a publication, providing a clear picture of the V4 disinformation environment, the level of media and information literacy in their respective countries, and importantly, came up with a set of recommendations for ways the V4 countries could cooperate to help build societal resilience and counter disinformation threat in the V4 dimension.