EU-Monitoring I: monitoring the integration of the Slovak Republic into the European Union 2002
Anton Marcinčin, Martina Lubyová (eds.)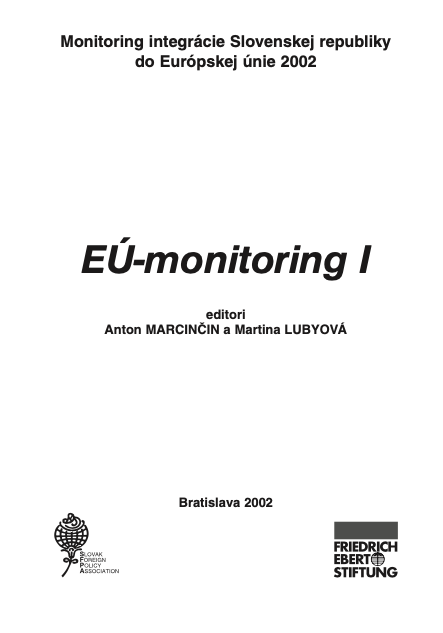 The first part of the monitoring of Slovakia's integration into the European Union, edited by Anton Marcinčin and Martina Lubyová, is devoted to the analysis of three important areas of the state and development of Slovak society on the threshold of the above-mentioned fundamental historical change.
The first chapter assesses the process of Slovakia's preparation for EU accession so far. The chapter is supplemented by annexes which provide important figures and facts. The second chapter focuses on the analysis of the most dominant problem of Slovakia, which is unemployment. The third chapter of the first monitoring concerns the debates on the future of Europe that are taking place in Slovakia. The author gives the reader information on internal reforms in the EU that is not usually available and therefore very important.
The publication is available in Slovak language only.