Yearbook of Slovakia's Foreign Policy 2006
Summary of key aspects of Slovak foreign policy for a given year.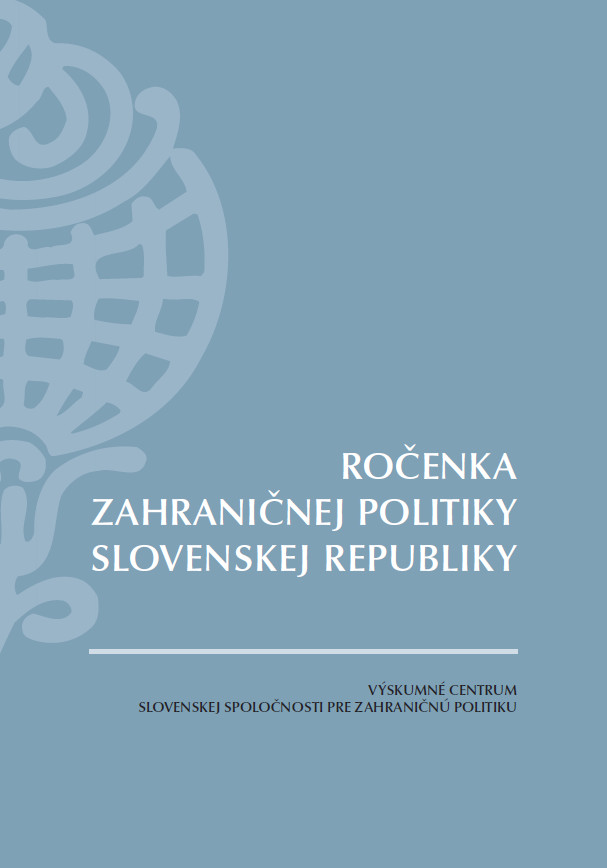 Year 2006 was indeed exceptional for both Slovakia's foreign policy and the publication itself. In June, after the general elections, the new government was formed. It was the first time since 1998 the complete change of the political power took place at the same time as the change of foreign policy creator took place. It is also the first time the Yearbook of Foreign Policy of the Slovak Republic assesses and reflects Slovak foreign policy issues other than Dzurinda's government.
Nevertheless, the field of foreign policy was perhaps the only one within which continuity was expected. Furthermore, the Government's Manifesto does not differ that much in terms of values from the previous government's manifesto and that was further confirmed by the nomination of an experienced diplomat, Ján Kubiš, for the position of foreign minister. However, certain dissonance between the rhetoric and implementation has been provoking the discussion from the very beginning.
At the beginning of April 2007, the Research Center of the Slovak Foreign Policy Association (RC SFPA) attempted for the first time to assess the foreign policy direction of Slovakia after the new government came into power. RC SFPA organized its Annual Review Conference on Foreign Policy named Continuities and Changes in Slovakia's Foreign Policy. The name of the conference itself, somehow stemming from the post-election discourse, caused quite a vivid discussion. However, the individual presenters constantly substituted and by or in the title.
This also might have contributed to our decision to continue with the discussion on the pages of Yearbook of Foreign Policy of the Slovak Republic 2006 in broader scope. The book analyzes the 2006 foreign policy within three main fields – EU, security policy, and regional and bilateral agenda.
Traditionally, the Yearbook includes annexes such as the chronology of the most important events in the Slovak foreign policy in 2006, selected political documents and other information (e.g. the structure and representatives of the MFA SR, a list of diplomatic missions and representatives of SR abroad, the SR diplomatic bodies, army missions abroad etc.).