Yearbook of Slovakia's Foreign Policy 2009
Summary of key aspects of Slovak foreign policy for a given year.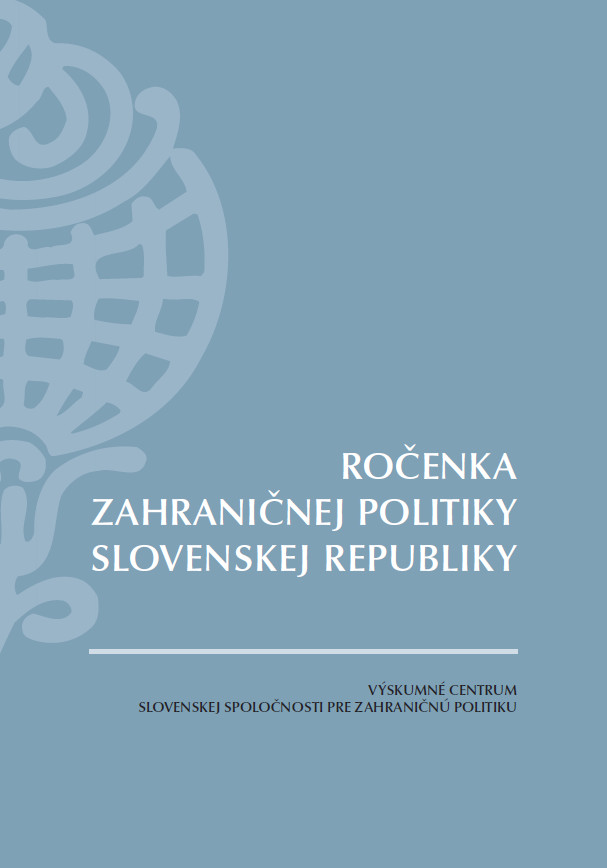 The Yearbook is a unique forum primarily focused on Slovakia´s foreign policy. The book provides space for those who make decisions and practically implement them as well as to those who care a lot about the future of foreign policy, such as researchers active in academic circles, think-tanks or non-governmental organizations.
The Yearbook is a unique project entering another decade of its existence. It has been contributing for eleven years – and successfully, we are convinced – to the development of a tradition of regular evaluation and analysis of Slovak foreign policy and supporting the cultivation of foreign policy thinking in Slovakia. The publication represents an important, yet at the same time, solitary, and indeed limited, printed book resource keeping record of the development of Slovakia's foreign policy and the discussion on its further orientation.
The Yearbook assesses 2009 as a year rich in events. In 2009, Slovakia celebrated the fifth anniversary of her EU and NATO membership as well as the 20th anniversary of the Velvet Revolution. At the same time it was the very first year of entering the Euro Zone. 2009 will also be remembered as a year of important institutional changes within the EU as well as in its practical operation; a year in which we once again elected our representatives to the European Parliament or one in which the Union got its new President and Foreign Minister. Implementation of the Eastern Partnership program was commenced and the integration project in the Balkans continued. In 2009 discussion on NATO's new Strategic Concept started, while that on Afghanistan still continued. Within the OSCE Slovakia was very actively participating in the organization's revitalization. It was also a year when debate on mitigation of the impacts of the economic and energy crisis and their associated challenges predominated. A year, then, of another stage in the improvement of the institutional framework of Slovak foreign policy.
The expert chapters are traditionally supplemented by annexes such as a chronology of important foreign policy events, a list of international treaties, information on the structure and representatives of state bodies operating in foreign policy, a list of diplomatic missions and representatives of the Slovak Republic abroad, a list of diplomatic corps in the Slovak Republic, information on military missions abroad etc.